If you need information on the next available Lifeguard training, call or text 0966 695 7513, messenger or
Email: slszambales@gmail.com
Zambales Lifesaving Inc. is a SEC registered NGO, staffed by volunteers that are concerned with improving water safety in the Philippines, though based in Zambales they will also assist in other provinces, should the need is there and they are requested to do so.
Zambales Lifesaving Inc. has three priorities;
1/ Drowning awareness and Prevention through our Swim-safe & awareness programs.
This is a free to the public program run every year before summer for children 7 to 12 and their parents, It basically teaches awareness of dangers, how to recognize and avoid them, most importantly it teaches "reach or throw, but do not go" as an untrained person easily becomes a victim if they enter the water to assist. We also teach them how to "float: as, if one can float, they can survive. This program is supported by Ally Dot Com, Smile Concepts, Dr. Johan Ong and Sustainable Charters and is conducted at Lighthouse Marina Resort in the Subic Bay Freeport Zone and Palmera Garden Beach Resort and Hotel in Iba.
We would like to expand this, but require additional sponsors and venues to do so.
2/ Lifeguard Training at affordable cost and to the highest standards.
Through our partnership arrangement with Surf Life Saving Far North Coast (Australia), we are able to avail of the latest training programs from Australian Lifesaving Academy, who support the changes we have made to better suit the Philippine conditions. Through the tireless efforts of our instructors and training director we have tailored a compressive training program, inclusive of First Aid, Basic Life Support (CPR), spinal management, communications and rescue techniques, that can be conducted in five days for Open Water Lifeguards or four days for Pool Lifeguards. We have also developed a three day water safety course for surfing instructors that can also be used in calamities.
Zambales Lifesaving Inc. is accredited by the Philippine Coast Guard and all major surfing organizations such as SIA, USAP, ASI and ASIP. We are also accredited by the Zambales Provincial Government and an active member of the Provincial Disaster Risk Reduction Management Council.
We have also developed a Scholarship program for unemployed youth and are seeking a sponsor to support this. (CLICK HERE)
3/ Youth development through Lifesaving Sports.
This program is designed for children 5 and above, with specified age groups. It is designed to introduce them to safe open and closed water sports, with a heavy emphasis on safety and rescue. From 10 and above they also learn CPR, basic First aid and from 16 can join the "Junior" teams division of our annual Zambales Lifeguard Challenge, Lifesaving Sports Competition that uses teams of 2 in lifesaving scenario events. This has been held every year since 2012, and is supported by Standard Insurance Co. Inc. along with Tees and Prints. This event is held late February or early March. In 2018, we expanded this to a two day event, with day one dedicated to individual events for competitors 5 years and above known as the "Nipper's Carnival" these events are supported by Broadwater Marine and RDH Marine.
If you are interested to assist in any of the above, please contact us.
.


to all that supported us in getting to this event;
Zambales Provincial Government through the efforts of Hon. Governor Atty. Amor Deloso, Standard Insurance Co. Inc., Ally.com, Broardwater Marine, Active Boating and Watersports Magazine, Mope Beach Resort, Rama International Beach Resort, RDH Marine, Tees & Prints and the LGU's of Botolan - Mayor Maniquiz, Iba - Mayor Ebdane & San Narciso - Mayor Abad Sarmiento. MY Hotel Phuket.
Zambales Lifesaving Inc. team members were Lovely Pauline Floresca, Heather Colleen Sanguyo, Isaac Immanuel Daylo, Mark Anthony Jereza and Carlos Miguel Villamin.
A special thanks also to Thai Lifesaving Club and all other competitors for a great event.
PHOTOS AVAILABLE HERE

Encouraging kids in Lifesaving sports.
Lifesaving sports for kids has been around a long time in the Australian Lifesaving scene, commonly known as "Nippers", an Australian slang term for youngsters.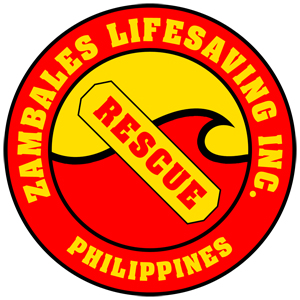 Zambales Lifesaving Inc. is a non-stock, non-profit Corporation dedicated to making Zambales the leader in aquatic safety.

We undertake the training of Lifeguards to comply with the Philippine Coast Guard,
as per RA-9993 and PCG-MC-03-14 Section VII. A. 1.

Dedicated to saving lives through Drowning awareness and prevention, Lifeguard Training and promoting and competing in Lifesaving Sports.

All of our members are volunteers who are dedicated to promoting lifesaving and safe water practices.