Swim-safe for 2020 dates.
Zambales South is sponsored by Dr. Johan Ong and Smile Concepts and will be conducted at the Lighthouse Marina Resort. March  14th. & 15th., - 21st. & 22nd. and 28th.
Registration from January 20th. at Smile concepts SBFZ.
Zambales North is sponsored by Sustainable Charters and Ally Dot Com and will be conducted at Palmera Garden Beach Resort. Bangantalinga Iba. April, Dates to be announced.
The number one priority of our organization is;
Drowning awareness and prevention.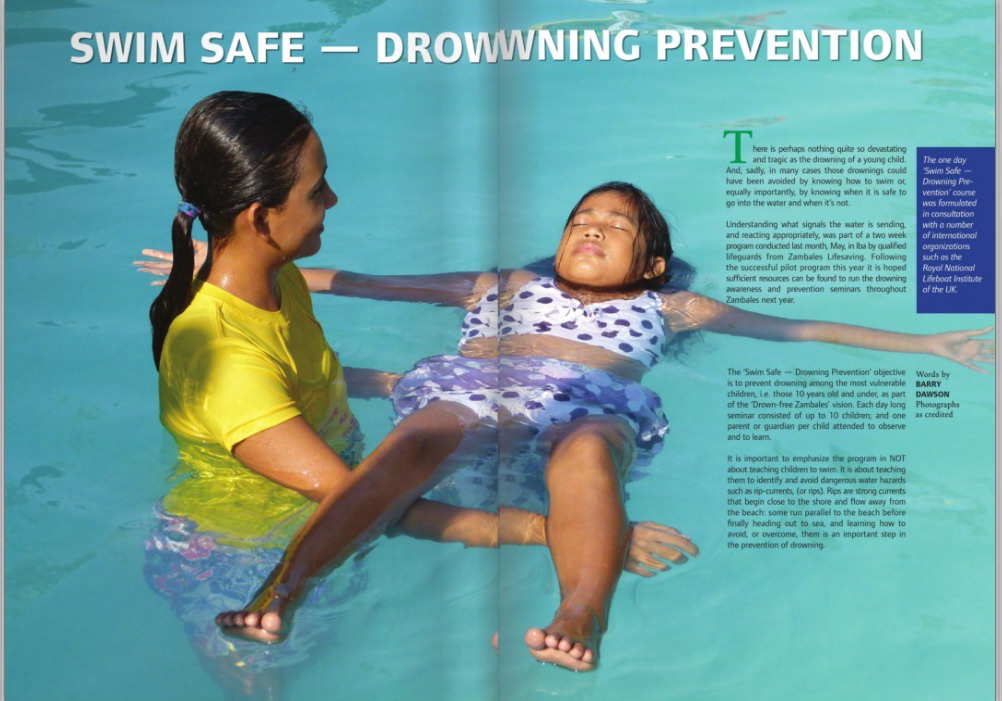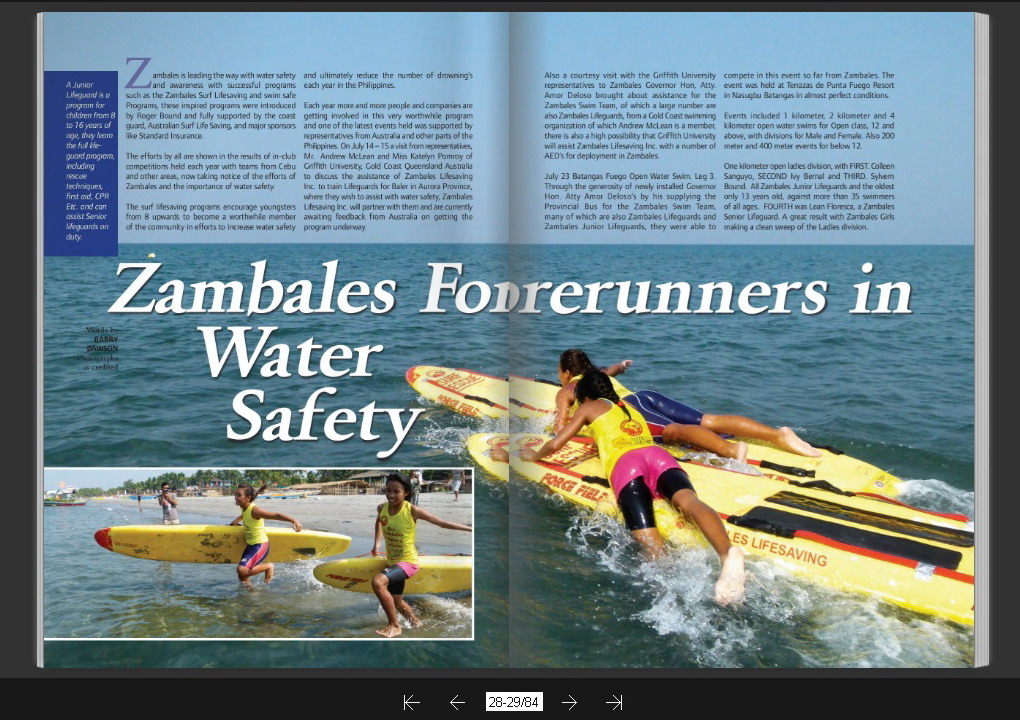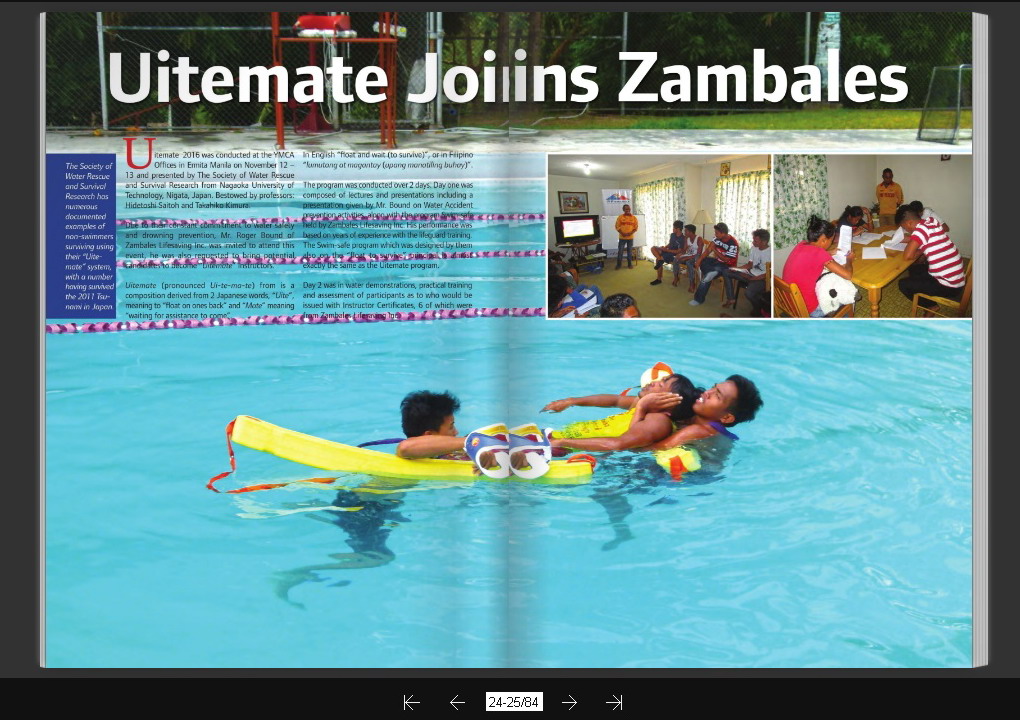 After attending the World Conference on Drowning Prevention in Penang Malaysia in late 2015 we realized just how big a problem drowning is in the Philippines, especially among children.
Our management committee discussed the situation and using our lifeguards and junior lifeguards we worked out a program that we believed would work for our local area.
We launched a pilot of the program in 2016 naming it "Swim-safe".
The basis of it is to make children and their parents aware of the dangers that exist, not only at the beach and pool, but also around the home and surroundings.
We also realized that for it to be successful it had to be FREE to the public.
Basically it consists of a 40 minute Powerpoint presentation, followed by water sessions.
Two of the main themes are if you are a non or poor swimmer, to Reach or Throw, but never go! Thus avoiding you also becoming a victim.
The other and most important is to teach the children how to float, as if you can float, you can survive.
There has been a Japanese program for many years called Uitemate, which basically means float to survive, in 2016 a number of our people joined a conference in Manila held by Dr. Hidetoshi Saitoh , Ph.D. from Japan, one of the heads of the Uitemate Program, he was impressed with our presentation, this also resulted in a number of our people becoming authorized Uitemate Instructors.
In the Summer of 2016 we launched the Swim-safe program in 2 locations, the first in Iba Zambales at Palmera Garden Beach Resort, supported by the Rotary club of Iba, followed by the Subic Bay Freeport area with Lighthouse Marina Resort, both were hugely successful, which led to us being able to streamline the program so that we could double the number of attendees.
Also to join us in publishing the event was Active Boating and Watersports Magazine.
2017 saw the program expand, again with Palmera Garden and the Rotary Club in Iba, also joined by the local radio station Radyo Natin. Lighthouse Marina Resort in the Subic Freeport was happy to continue and Le Charms Resort also joined the program along with (Subic Bay HATS visitors board.) SBHATSVB once again Active Boating and Watersports covered the program.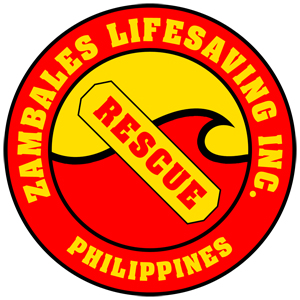 Zambales Lifesaving Inc. is a non-stock, non-profit Corporation dedicated to making Zambales the leader in aquatic safety.

We undertake the training of Lifeguards to comply with the Philippine Coast Guard,
as per RA-9993 and PCG-MC-03-14 Section VII. A. 1.
You can view our accreditation here

Dedicated to promoting and competing in Lifesaving Sports.

All of our members are volunteers who are dedicated to promoting lifesaving and safe water practices.